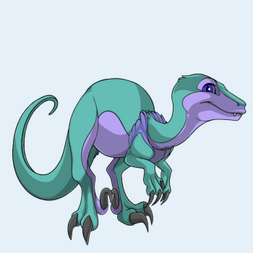 Hatched and resurrected from the past came the Raptor, a mysterious creature from a forgotten time. The personality of this rare creature is not defined, due to the unavailable knowledge of how this new world will affect it. Thread lightly and find out for yourself!
The Raptor is one of the 29 species currently available on Ovipets.
Availability
Edit
In order to generate a Raptor, you must first research the species. Researching the species requires owning a Raptor of your own. They can either be borrowed or purchased from a friend or adopting at the
Adoption Center
.
Gene Research
Edit
Mutations NEW dragon wıngs
Edit
Ad blocker interference detected!
Wikia is a free-to-use site that makes money from advertising. We have a modified experience for viewers using ad blockers

Wikia is not accessible if you've made further modifications. Remove the custom ad blocker rule(s) and the page will load as expected.