Mustela



Feeding

every 20 days

Egg Turning

every 15 hours

Breeding Cooldown

15 hours

Rarity

Common
The Mustelas are playful little creatures that are a ton of fun to be around. They love to cuddle but can very fast turn around and get bored, and then you better not be insisting on continued snuggles as then you'll have a full-blown temper tantrum on your hands in seconds.
Mustela is one of the 27 species currently available on Ovipets.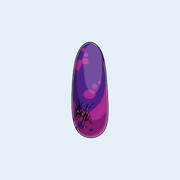 Availability
Edit
The Mustela was instantly available for research for all users for a month after its release. Now, users must own one to research it.
Gene research
Edit
Mutations
Edit
Ad blocker interference detected!
Wikia is a free-to-use site that makes money from advertising. We have a modified experience for viewers using ad blockers

Wikia is not accessible if you've made further modifications. Remove the custom ad blocker rule(s) and the page will load as expected.