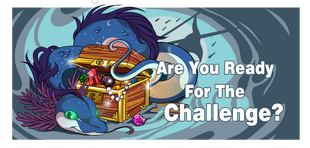 Gems are badges that can be earned when a pet has a right color combination. The order of colors won't matter to earn the gem. You will also be able to earn multiple gems on one pet.
Gem Combinations
Edit
Two Colors
Edit
Three Colors
Edit
Four Colors
Edit
Five Colors
Edit
Double Gems
Edit
There are a few possibilities of 'Doube Gems.' Double gems are when two gems get mixed
.I can't find many, I will update soon
Update By SkottieJow
Edit
Hermatite(4c) and Onyx(3c) can be combined
because they share 2 colors.
2 color Gem can be combined with another 2 color Gem
3 Color Gem and 2 color Gem can be combined to a double
-Triple Gems-
Avi is the only animal capeable of a triple gem, beacuse it is the only animal with 6 color combo.
Peridot(2c) - Jade(3c) - Amber(3c)
because jade share #32CD32 with Peridot and Amber share #FFF700 with Peridot
Peridot(2c) - Amethyst(2c) - Pearl(2c)
Avi is also the only animal capeable of a Double Gem including Opal(4c) and one of four 3 color gems
-Agate(3c) Share #FFFDD0
-Alexandrite(3c) Share #B57EDC
-Amber(3c) Share #FFBF00
-Aquamarine(3c) Share #00CED1